Hidden Valley has your chance to fill up…literally!
In case you weren't aware, this Sunday (March 10th) is National Ranch Day!
Hidden Valley, maker of delicious dressings, is celebrating (naturally). The company is inviting fans to travel to Las Vegas, where they will be able to fill up on the good stuff; RANCH DRESSING.
They will have a 24-ft tall container of dressing, in tow, to fill up any container fans bring. Yes, any container.
"If you can carry it, Hidden Valley Ranch will fill it," the company said in a statement. Everything from shot glasses to coolers to kiddie pools is suggested in the event's promo materials.
Cue this scene with Scrooge McDuck but, ya know, – with ranch dressing: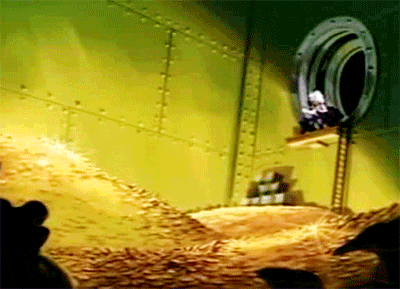 Watch this infamous SNL clip involving Hidden Valley Ranch: